Conway Lake properties don't stay on the market long. These 3 sales below were on the market for an average of 31 days before going under contract.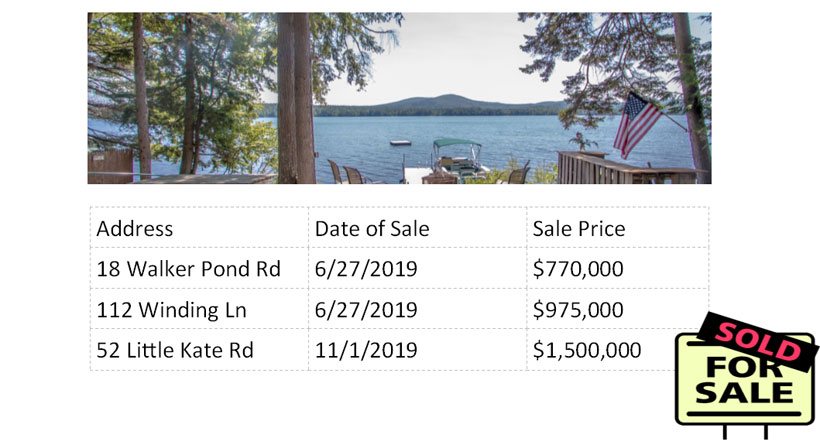 My love affair with Conway Lake…
In 1985 we were looking for a lakefront lot as a place to keep a little sailboat. We searched everything on the market for months. Then, we heard about a camp on the eastern shore of Conway Lake. From the day we drove into the driveway, we knew this was it. Back in 1912, this beautiful cottage was constructed with loving care. It needed a lot of work, but that was OK. It had a boathouse! The water was crystal clear, the sunsets were gorgeous. It was as close to perfect as we could imagine.




Alec was just a baby then. Ace came along in 1988. From the earliest years, our boys were always in the water. Catching frogs and turtles. Camping out on "the island". Swinging on the hammock. They learned to fish there. Then sailing in the Saturday afternoon regattas that we resurrected, and water skiing when the wind died down.

We've watched them grow up, learning every cove and treasure Conway Lake had to offer. Landlocked salmon, bass, loons, breezy summer days and whisper-calm nights with dreamy loon calls have become a part of our lives.

Conway Lake is still a well-kept secret. It's barely visible from the inlet at the small public beach and boat ramp. The rest of the access roads are private. As a Realtor, even I never suspected how valuable its shorefront property would become.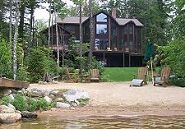 Because of building restrictions, and conservation efforts, it's now one of the most undeveloped and cleanest lakes in New Hampshire. Homes and land are at a premium, and even at that, a rare commodity. Few owners are willing to part with their precious memories.

Over the years, I've come to know most of the Conway Lake community. And they know me. When a property comes to the market I'm probably already familiar with it. If you own property on Conway Lake and would like an insider's knowledge of the value of your property, I can give you a free Competitive Market Analysis of recent properties sold on Conway Lake. Finished your research, and already decided to buy on Conway Lake? Contact Joy and be ready to move quickly.