Suzie Laskin CRS, CNE, CBR, GRI, SRES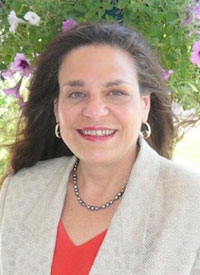 A Respected Expert with uncompromising integrity. Over 19 years as a full-time Real Estate broker, licensed in New Hampshire and Maine, Suzie has worked successfully with many hundreds of sellers to help them realize their goals.
A Negotiator with Razor-Sharp skills. Suzie will guide you through the negotiating process. She is a Certified Negotiations Expert (CNE), a Certified Residential Specialist (CRS), and a member of the Institute for Luxury Home Marketing, having honed the skills and competencies necessary to provide exceptional service in the Fine Homes marketplace.
An Advocate Dedicated to Your Best Interests. Suzie will use her in-depth understanding of the legal ins and outs of Real Estate sales and purchases to ensure your sale goes through as planned. Her prior work as a paralegal provided her with an excellent understanding of the legal process and an ability to be highly organized, efficient, precise and detail-oriented.
A Savvy Marketer. Suzie will creatively market your home to reach those most likely to be interested in your unique property. Suzie holds a BA degree in Advertising from Pennsylvania State University and has previous experience working for a New York City advertising agency and WMWV Radio.
A Seniors Real Estate Specialist. (SRES) Suzie has specialized knowledge and expertise to assist those over 50 with their unique Real Estate needs.

Email Suzie